Login
Thursday, Sept. 21st, 2023
RENEW.org Learning Community for Senior Church Leaders Presents Intentional, hosted by RENEW.org
Need Your Username and Password? Registered Viewers Can Manage Their Info HERE.
If you have any trouble viewing please try refreshing your web browser and/or press play, more viewing tips can be found by scrolling to the bottom of this tab.
Download the Schedule Below by Clicking Here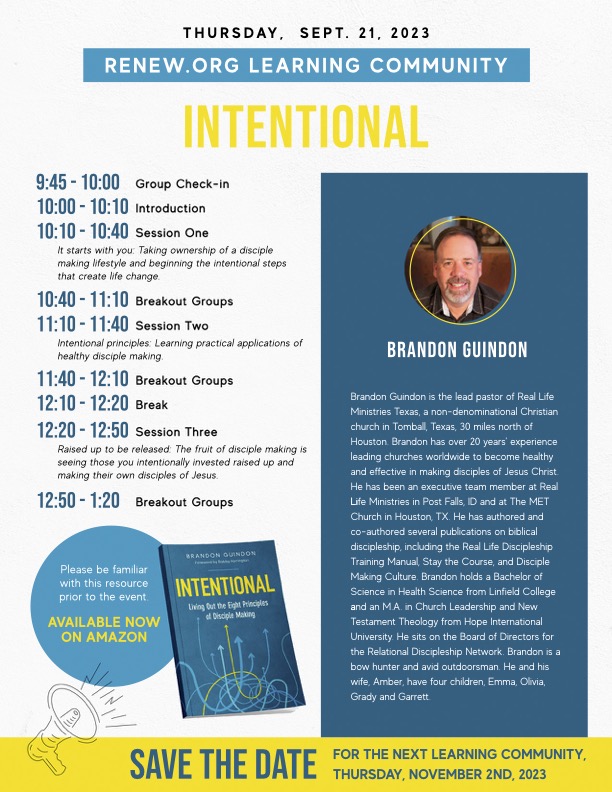 ---
Viewing Tips
1. Participate on a Chrome browser if possible, avoid Safari.
2. If you do not see video or countdown timer close to the session start time refresh your browser.
3. On mobile devices, you may need to manually tap the screen to unmute the sound.
4. If your video freezes, try clicking the gear icon in the video window and select a lower quality resolution.