Online Parenting Workshop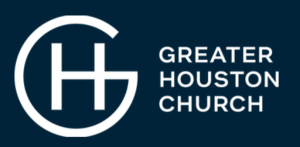 Saturday, May 30th 2020, 10AM to Noon
Two Lessons, Both Include:
30 Minute Presentation
15 Minute Panel Discussion
15 Minute Break
*Please use the chat box (tab in the lower right) to comment and ask questions
Welcome @ 10 a.m.
Derek & Misha Wooten, GHC
Lesson 1 Presented
"Start a Youth Out On His Way"
Vett Family, DFW Church
Lesson 2 Presented @ 11 a.m.
"When They Are Grown They Will Still Do Right"
Vett Family, DFW Church
Closing @ Noon
Derek & Misha Wooten, GHC
1. Participate on a Chrome browser if possible, avoid Safari.
2. Login with password when prompted, if you do not see the countdown timer close to the session start time refresh your browser.
3. On mobile devices, you may need to manually tap the screen to unmute the sound.
4. If your video freezes, try clicking the gear icon in the video window and select a lower quality resolution.
Greater Houston Church
A multi-cultural congregation spanning the greater Houston metropolitan area.
DFW Church
A multi-cultural congregation spanning the Dallas/Fort Worth area.
Renew.org
Renewing the teachings of Jesus to fuel disciple making.
The Vett Family
Derik and Leigh Anne Vett, Evangelist and Women's Ministry – Northeast Worship Center, DFW Church
Joined by Joshua Vett and Emma Vett
Derik and Leigh Anne serve at the DFW Church. Since 1991, they have planted churches in Eurasia, the Baltic, and the Nordic, as well as leading Youth, Campus, and Adult ministries in California and Texas. Derik got his B.A. in Graphic Design from California State University of Northridge, and a Master of Arts in Christian Ministry from Abilene Christian University. Leigh Anne is certified as a Grief Recovery specialist.
The Vetts were married in 1992 in Russia, and have three children, and one son-in-law. They both love to travel and enjoy time with family and friends. They aspire to raise up and train young men and women in the full-time ministry. Derik enjoys all things tech and running outdoors. Leigh Anne loves hospitality, planning the next family vacation, and being in nature.
---
Derek and Misha Wooten, Evangelist and Women's Ministry Leader – North Campus & Singles Ministry, GHC
​
Derek and Misha Wooten minister to the North Campus and oversee the Singles Ministry. They have served in The Greater Houston Church since 2011 after ministering in Indiana, Ohio, and Florida. Misha has her Masters in Curriculum and Instruction; and Derek is currently seeking his Masters in Missional Leadership. With their beautiful daughters Nadia and Skylar, they love to travel overseas, go to concerts, and play tennis.