Watch REPLAYS of the RENEW.org 2022 Annual Gathering! This digital access pass will include a copy of this event's theme book The Real Life Theology Handbook shipped to you.
You will be able to view teachings and advice for how we forge ahead with the hard conversations necessary for disciple making. This year's theme, Real Life Theology: Hard Conversations, is based on RENEW.org's brand new book. For $118 you can view all the main stage sessions, the two main stage breakouts, and more (like a special event with Rod Dreher), as many times as you would like until December 31st, 2023.
These videos will become available through this digital access pass sometime in early November and after April, 2023 these videos will go into our digital video locker -available to anyone who donates $25 or more each month to support RENEW.org.
You will be able to experience eight TED-style talks from disciple making leaders as well as two engaging breakout sessions around current issues and learnings, and more.
Original Schedule: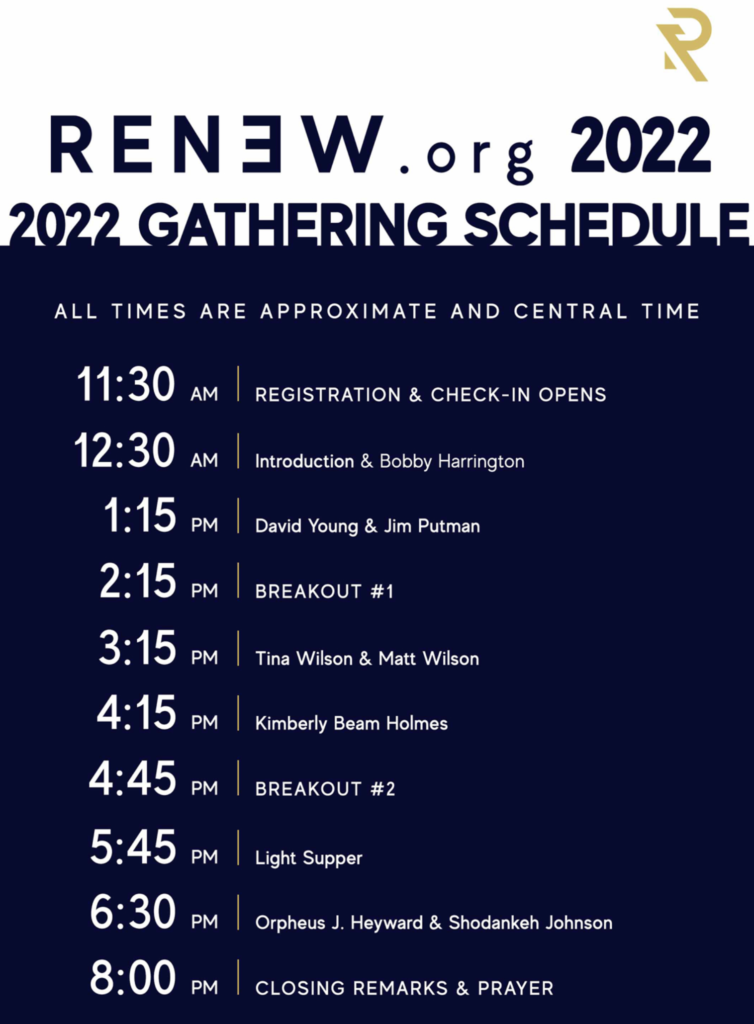 And Also:
A Conversation with Rod Dreher, and Bobby Harrington